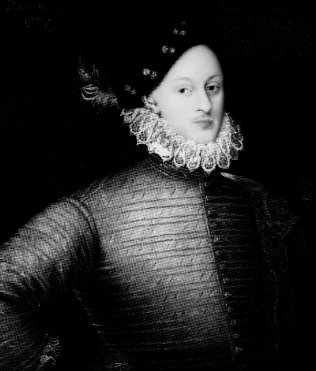 Welbeck portrait of the 17th Earl of Oxford
The Edward De Vere Newsletter, which was published monthly from March, 1989 to September, 1994, focussed principally on Oxford's possible authorship of various works of the Elizabethan period such as the Langham Letter, the annotations in Alan Keen's copy of Hall's Chronicle, E.K.'s glosses to Spenser's Shepheardes Calender, and various plays such as The Merry Devil of Edmonton, The Puritan, Sir John Oldcastle, James IV, The Reign of King Edward III, and A Yorkshire Tragedy.
The sixty-seven issues have been revised for publication on this website. They are in pdf format and can be viewed in Acrobat Reader.
Click here for an alphabetical listing of newsletter topics.
Click here for a numerical listing of newsletters.
Click here for Errata.
Alphabetical Listing
Numerical Listing